In March of 2017, Huber Guitar Studio moved from Hampden to the Old Goucher Historic District of lower Charles Village. Old Goucher gets its name from its proximity to the original Goucher College buildings along St. Paul St which are currently occupied by the Baltimore Lab School. We're located on the 3rd floor of the James E. Hooper House, which is listed on the National Register of Historic Places, at 100 E. 23rd St.
There several music and arts related offices and studios in the building. Morphius Records, a record label and CD/Vinyl manufacturing and distribution service, is located on the first floor and Lord Baltimore Recording Studio is in the basement.  The building also houses a photography studio, a massage therapist, and a custom bike repair shop.
Parking for Huber Guitar Studio has been much improved since we moved from Hampden! Students and parents can find parking on the parking lot adjacent to the building, or 23rd St and St Paul St.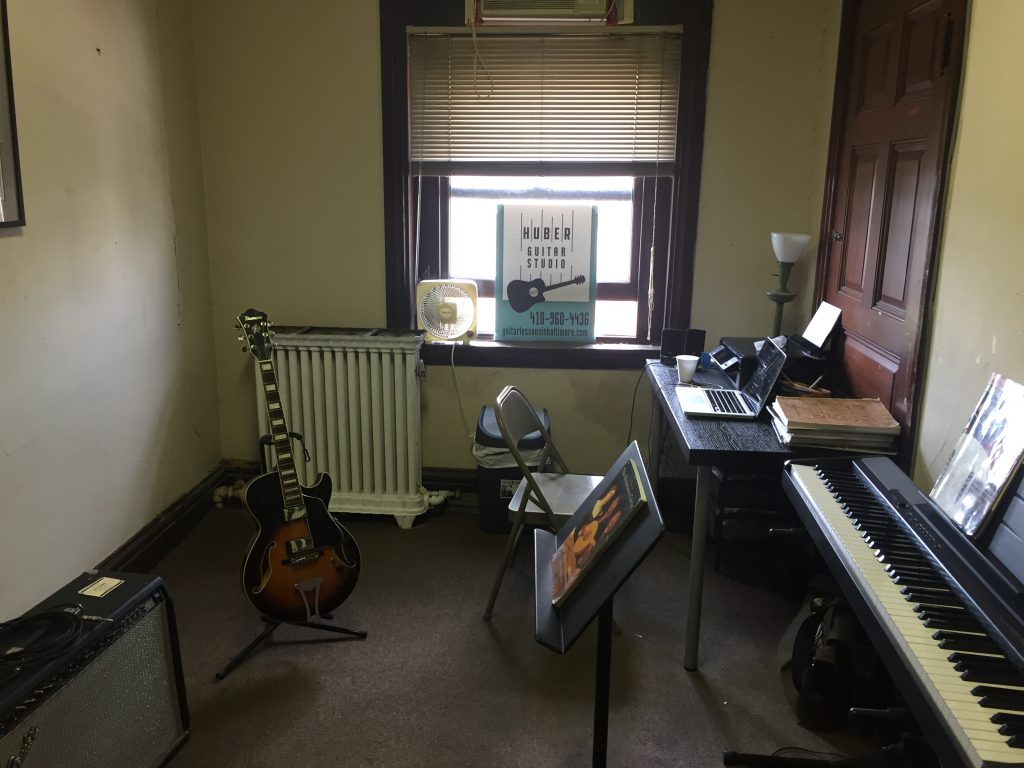 Above is a glimpse inside the studio where the guitar lessons take place. Below is the waiting area.