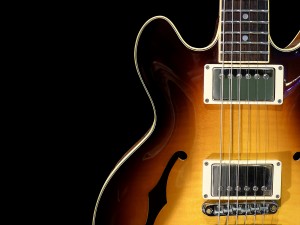 Whether it's the delta blues of Robert Johnson and Son House, the piedmont blues of Rev. Gary Davis and Blind Willie McTell, or the Chicago blues of Muddy Waters and Howlin' Wolf, Huber Guitar Studio will get you on the right track to learning your favorite blues songs.
Lessons in Blues Guitar include:
Learning the basic 12-bar blues chord progression and it's variations.

Learning the pentatonic scales to improvise over blues chord changes.
Learning major, minor and 7th chord voicings up the fretboard.
Learning riffs and shuffle patterns associated with the blues.
Learning vibrato and string bending techniques.
Applying blues techniques to create your own guitar solos.
Developing a repertoire of blues songs to jam out with friends!
Click on the button below to view the available lesson times and schedule a guitar lesson!