Since he first picked up an electric guitar that his parent's gave to him for Christmas 17 years ago, Dave has not been able to put down his guitar and he hopes that once you've taken lessons with him that you'll feel the same way. Dave's many years of learning and teaching the guitar have taught him that no matter how far you've gone in mastering the guitar, there is always something new to learn.  Guitar playing is a challenge at all levels and through his experience he hopes to impart to you the right tools to meet that challenge.
Academic Experience 1998-2002
Graduated from James Madison University in 2002 with a Bachelor of Science degree with a major in Integrated Science and Technology and a minor in Music Industry.
Courses for a minor Music Industry included:

Music Theory
Ear Training
Audio Recording Techniques
Film Scoring
Legal Aspects of the Music Industry
Jazz Chamber Ensemble
Studied Classical Guitar at JMU with instructor Keith Stevens, coursework included:
Solo Guitar Performance
Guitar Ensemble
Guitar Pedagogy (the science of teaching guitar)
Experience as a performing musician, 2003-present
Performing as a solo artist at numerous music venues and private events in the Baltimore/DC region singing and playing acoustic guitar and harmonica.
Performing as a member of the band Whale Show, started in 2006, as the lead singer playing acoustic guitar and harmonica
Recorded and released Uncle Dave Huber, a solo album in 2005.
Recorded and released as a member of Whale Show the album Caught Between the Highway Blues in 2010.
Has written numerous songs as a solo artist and with Whale Show
Teaching Experience
Read about Dave's teaching experience in the about section!
Continuing Education
Dave is an avid learner and thoroughly enjoys expanding his musical knowledge. Other instruments that he continues to practice include piano, tenor banjo, mandolin, and harmonica.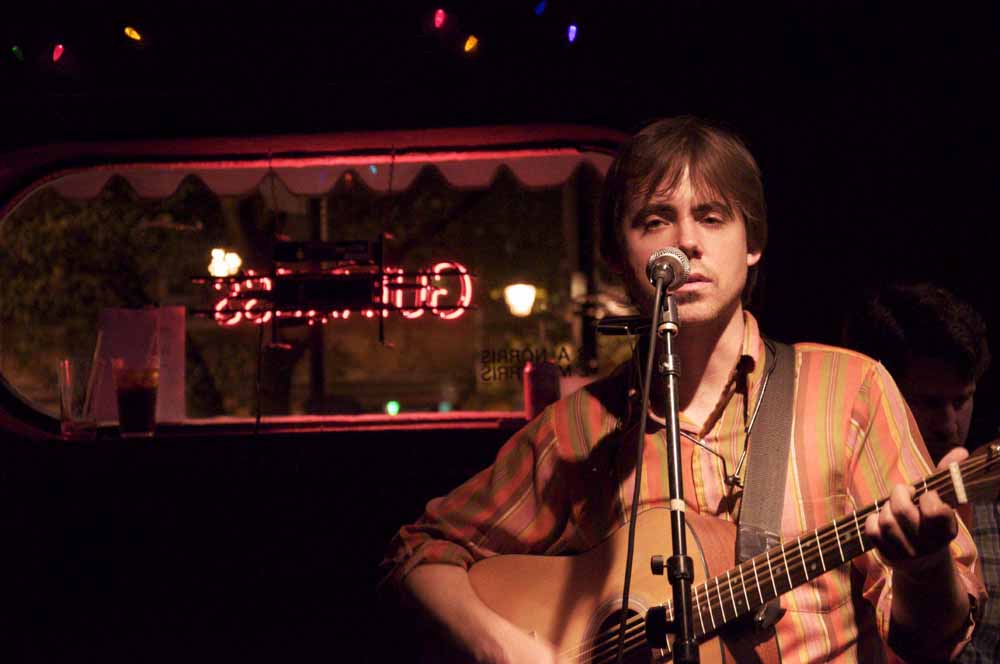 Click on the button below to view the available lesson times and schedule a guitar lesson!