Huber Guitar Studio was started in 2003 by David Huber, a performing musician, songwriter, and guitar instructor. Upon graduating from James Madison University in 2002, Dave began teaching guitar to adults and children at Beverly's Music Emporium in Bel Air, Maryland, the very same music store where Dave took lessons when he first started playing guitar in the mid 1990's.  At Beverly's Music Emporium, Dave began to hone his skills as a guitar teacher working with a large roster of students of varying skill levels, ages, and backgrounds. Around the same time, he moved to Baltimore City and began to take on students at his home studio known as Huber Guitar Studio. In 2007, Dave moved to Hampden and Huber Guitar Studio continues to flourish serving guitar students in many communities in and around Baltimore.
Guitar Teaching Philosophy
Whether you are a beginning guitar student, have played guitar for a few years, or have played guitar for many years, Dave will work to find out what your goals are as a guitar player and plan a course of action to get you where you would like to be.
For beginners, those who have never played guitar or another instrument, Dave will get you on the right track by focusing on these essential concepts :
Teaching good technique for the right and left hand and working with exercises to build strength and dexterity.
Teaching about the fundamentals of music: melody, harmony and rhythm.
Teaching how to read rhythms for strumming chords and for reading tablature.
Teaching chords and chord changing step by step using a logical and manageable methodology.
Putting the basic concepts together and applying them in the learning of songs of the students' choice.
For more advanced students, Dave will work hard to keep you motivated and making quick and solid progress in your guitar playing by:
Advancing your skill set through learning new songs and expanding your repertoire.
Determining which styles and techniques of guitar playing you would like to focus on.
Teaching exercises to prepare you for learning advanced techniques.
Increasing your knowledge of the fret-board through the learning of scales and arpeggios.
Teaching the various approaches to improvisation and soloing
Teaching the various approaches to chord-melody or solo guitar playing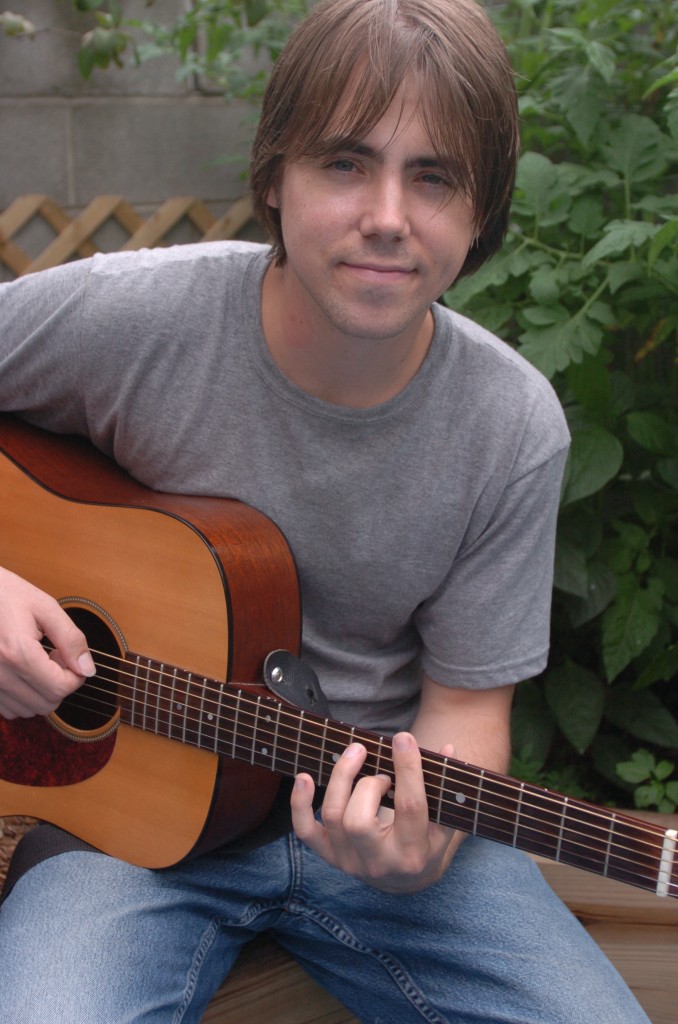 Click on the button below to view the available lesson times and schedule a guitar lesson!